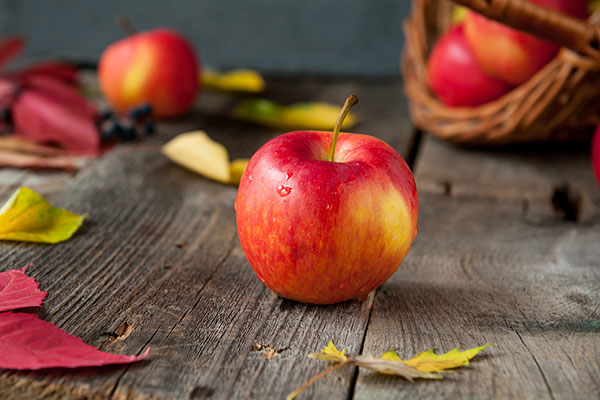 Intermittent Fasting: A Lifestyle Choice for Better Living
Dec 7, 2018
The human body requires fuel in the form of glucose and water equal to the amount used to maintain normal bodily functions, but many people tend to overeat, eat when they're not hungry, or eat to satiate unresolved emotional issues.

There's strong evidence that limiting the amount of calories you eat, cycled between periods of regular eating, has significant benefits for your body and brain. And if you're in pursuit of a better life through health, intermittent fasting will help you think clearer and have more energy.
Fasting changes the function of cells, genes and hormones. Here's how:
Repair processes and hormone levels change to make stored body fat more accessible
Insulin and hormone levels in the blood drop significantly while norepinephrine increases, all causing the body to break down and burn fat for energy
Cellular repair and removal of waste is induced
Longevity is induced through changes in gene expression
It improves blood pressure, total and LDL cholesterol, blood triglycerides, inflammatory markers, blood sugar levels, and reduces oxidative stress on cells
It increases levels of the brain-derived hormone neurotrophic factor (BDNF), lowering the risk of depression and various neurodegenerative diseases
Intermittent fasting can be done once a week, but don't fast for more than 24 hours.
If you fast more than once a week, do so for 8-12 hours
Sleeping counts as part of your fasting hours
Always end a fast with water and light food
Depriving yourself of food is not as difficult as you might think.
The first rule is don't count calories. And don't try to eat more than you normally do before you fast in an attempt to keep yourself satiated during the fast. It doesn't work that way. You'll put more stress on your body as it tries to digest and metabolize food and you'll make yourself very uncomfortable.

Although you may drop a pound or two, intermittent fasting is not intended to be a weight loss program, and fasting more often or fasting for longer periods of time is not better. In fact, eating less than 700 calories a day for more than just two or three days can be dangerous.

It may be harder for you to fast during the day, particularly if you have to go out to work.

Your environment will cause triggers, such as coffee break, lunch time, vending machines, and the person who brings donuts to the office every Friday. Even the coffee maker in the break room can trigger a desire to eat something.

If this is the case for you, use your sleeping hours as part of your fasting hours. If you stop eating at 6pm and wake up at 6am, you'll have 12 hours of fasting under your belt.
When you do eat, focus on nutrient dense foods in their natural state
Grow your own food if you can
Stick to produce in season, pastured animals and their by-products (milk, eggs, butter, and cheese)
Eat more organic and raw foods
Eventually your body will burn fat between meals because you're not relying on carbs for fuel. All of this will help your body draw more nutrients from the food you eat and you will be less hungry in between.

Remember, fasting isn't about losing weight, detoxing, or being on a fad diet. It's about giving your body a rest from the constant task of metabolizing the food you eat. The benefits are worth it.
References:

Patterson, Ruth E. and Sears, Dorothy D. "Metabolic Effects of Intermittent Fasting." Annual Review of Nutrition. Vol. 37:373-373, 2018