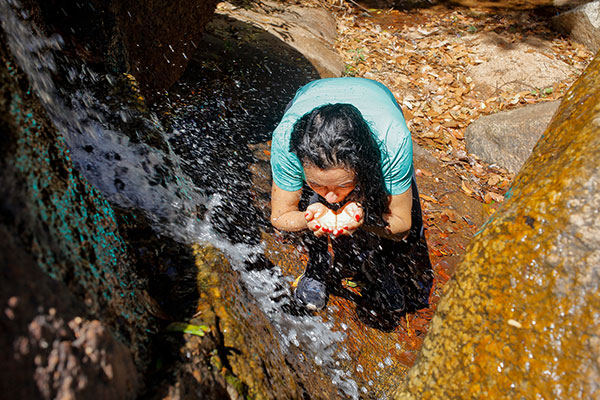 Psychic Sheltering: Strengthening Your Energetic Force Field
9 Dec, 2018
Psychic sheltering, sometimes referred to as psychic centering, psychic shielding, or psychic defense, is a means of getting rid of or sheltering one's self from negative environmental mental energies.

A lot of energy can be comprised of negative emotions such as anger, depression, jealousy, bitterness, and stress, and sheltering provides a way of breaking out of patterns that are congesting our lives and preventing us from reaching our goals.

In extreme dramatic cases, negative energies can be life altering, affecting mood, behaviors, actions, outcomes, physical health, and mental growth.

Protecting yourself and ridding yourself of harmful energy is done through grounding, centering, and shielding, and should be done daily upon waking, before going to bed or both. This is particularly important if you live in a hazardous environment like a city or work in a busy corporate setting.

Shielding needs to be maintained often at first, but after a while, you'll be able to effectively perform the technique only once or twice a week.

Choose one technique from the Grounding category, and then perform the Centering and Shielding techniques.
Grounding 1: Tree of Life
Stand or sit in one place with the soles of your feet touching the ground.
Close your eyes and imagine your feet as the roots of a tree, spreading deep into the soil beneath you.
Breathe in through the nose. As you do, visualize clean, balanced energy as a white light filling your body, pushing all the distracting unbalanced energy down toward your feet.
As this energy reaches your feet, imagine it being pushed out through your roots and into the ground where it is dispersed by the minerals of Earth.
Relax, exhale and repeat.
Grounding 2: Washing Away
It teaches us how to be attentive to the energies that flow around us. These practical tips for designing your home around feng shui principles will bring better energy into your everyday environment.
Let the water run over you (or gently splash water continually over you) as you visualize it pulling out excessive energy through the pores.
Visualize the negative energy as the color black as it covers your skin, and see it wash away into the healing water, down the drain, downstream or out to sea.
Grounding 3: Candle Flame
This is a more ritualistic old-world technique.
Sit in front of a candle or fire and stare into the flames, allowing your vision to soften or become blurry.
Focus all your attention on whatever fear, tension or negativity has entered your life and see it moving into the flame, being burned away.
Once you are sufficiently grounded (you should feel relaxed and peaceful), sit in a comfortable position and breathe naturally in preparation for Centering.
Centering: Sacred Pillar
You can stand or sit on the floor for this technique.
Breathe from the diaphragm.
Visualize a ball of light floating above your head. It should be a gentle image that's balanced and natural.
Now see it moving to the top of your head, changing to the color purple and activating the crown chakra.
See the light moving downward again along the body, changing to blue at the throat, green at the heart, yellow at the solar plexus, orange at the sacrum, and red at the pelvis.
Watch it continue down, anchoring into the ground.
Shielding: Light Shield
Stand or sit on the floor for this technique.
Breathe diaphragmatically.
See a rainbow of light swirling around your body and forming a filmy barrier. This will be your energy shield.
It should expand from fingertip to fingertip, across and around the entire body like a web, under the feet and over the head with about a hand's-width buffer zone between its inner surface and you.
Let the light shield swirl around you for 3-5 minutes.
Energy is a powerful force and will affect you whether you want it to or not. Choose the type of energy you want to surround you.

If you can't control the energy around you due to your work environment, for example, you can at least teach your body to shield itself by practicing these exercises on a regular basis.

Negative energy will still try to affect you, but your own energy will become more powerful and trained to block it out.

You'll feel less 'drained' at the end of the day and better able to cope with stressors. You'll feel lighter as negative energy becomes unable to penetrate your defenses.