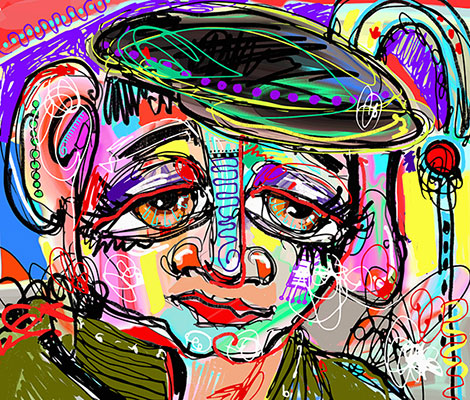 The Road to Freedom: Shedding the Trappings of Ego
Jan 11, 2019
Change is inevitable. We all go through minor and major changes throughout our lives. We may move to a new location, get married, change jobs, hair color, or spouses.

Some of these changes don't amount to much and others can alter the path of life, like having children. And all the changes you encounter in life will be meaningless to your growth if you're not ready to accept meaningful changes in yourself.

There is a lot of unknown outside your personal shell, and to encounter it you have to be willing to let it in. But being open-minded may not be enough to allow spiritual growth and authenticity find their place in you.

If you've been living a gilded life, allowing your ego to run your mind, know that you can never run away from yourself. No matter how far you run, leaving old friends, family, your familiar surroundings, your job, and even your possessions, you won't be able to escape the trappings of your ego and move on to a new sense of self unless you stop resisting inner change.
The first step is to open yourself to the forgotten within you.
You are not born into this world with opinions, silent prejudices, bias, and judgment or attitudes about anything. These are all formed by what you are exposed to through your parents, teachers, friends, and family beginning at an extremely early age.

To break these perceptions which have been formed over many years, don't censor or deny your feelings. The reason we have feelings is to inform us. Recognize any emotion you feel and explore why you are feeling it.

Emotion should not control your reactions, although they often do cloud judgment and sometimes even debilitate us, such as in grief. But even grief should be felt for what it is and then let go.

The important point is to learn beyond the material and into the spiritual—into your genuine self without regard for what others think they know about you. The road to freedom is not through feeling good all the time; it's through feeling your authenticity; being true to yourself.

By allowing emotions to surface and identifying the cause of them, whether valid or invalid, you will relieve yourself of emotional debt and find your place in the present moment. You will have reached beyond your current self and into your genuine self.
The truths you remember have the power to push away falsity.
This is what will set you free. These truths have a way of speaking to us about how things really are, at this very moment.

They will feel like impulses or intuition and may spur you on to creativity or a revelation about something—they will open your eyes to something or someone with such clarity you will wonder why you never saw this before.

But you must be ready and willing to accept change and honor these impulses or you will tend to ignore them.

Learn to be a silent witness in your own life. Experience is a focus of attention, not an event or place, and you are at the center of it. You are the center around which everything else revolves.
Staying focused is often difficult unless you're a master. If you find yourself losing focus, losing your 'self', try these simple steps to re-center:
Recite some edifying words: "This situation/person may be rattling me, but I am more than just this situation or this person's words."
Breathe: Take a deep breath and place your focus on whatever you're feeling at the moment. Recognize it, see through it, and move on.
Step back: Visually take a step outside the situation and try to see yourself through someone else's eyes. This will give you a more objective rather than subjective view.
Let go of your emotions: Emotions are not a reliable guide to what is real, what is permanent, who you are. Remember your real qualities of love and knowingness. Follow your intuition rather than your emotion.
The root of all suffering is the ego.
We suffer in this life because we hold on to pain. We've all experienced emotional pain, but the ego tends to not let it go. It does not like change because change means it (you) may lose what it already knows to be comfortable and familiar.

The irony of this is that pain and suffering are not comfortable, but they are familiar in the same way a beat up, dirty old tee shirt is comfortable and familiar even though it's no longer very useful.

But suffering is an unreality. Ego makes us feel there is no escape from it, that it's good, or that we deserve to feel pain.

Emotional pain and suffering should be looked at by first confronting the source of the suffering. This is the same way you look at an emotion, what you're feeling.

Look at the actual facts. Suffering in this way is the result of guilt. Do you feel responsible for someone else's suffering and therefore the pain you are experiencing? Do you feel there was something you could have done to make things work out differently?

Your reality is your perception of events that have caused you to feel guilt and pain. You've created a negative view and identify with the suffering so this has become your reality.

Your mind is confused and you have inner conflict. Even though you may recognize that you could not have saved someone's life, for example, your mind will have a difficult time healing because of the power of the ego. It continually reinforces obsessive thinking.

The only way out of this suffering is to drive a wedge between your egoistic unreality and the truth. This false identifier you're living with will remain unchallenged until you do this.

This is a universal human experience but it is a subjective one. And it can only exist and persist to the extent you allow yourself to remain lost in your own creation.

Remember, the ego wants to be the CEO of the mind.
Losing sight of your authentic self doesn't make you a better person.
Sources of negativity don't need to be engaged into your life. If you're one of those people who takes on other people's pain, get away from it. Put distance between you and those who want to hurt you.

By doing this, working toward a simple state of being, you can cut out the root of the unreality that is causing you to suffer in guilt, shame, hate, prejudice, and fear.

An open mind has new responses every day. As soon as you accept the fact that nothing exists outside of you, the whole purpose for living changes. The only goal worth attaining is the freedom to be yourself without suffering under illusions.