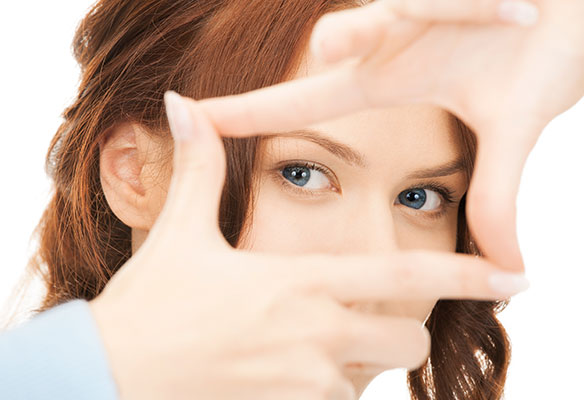 Your World View: How Assumption and Perspective Affect Thinking
Feb 10, 2019
Quantum theory is little understood by most people, even among those within this field. It's a theory about the magnitude of energy as it relates to the frequency of the radiation it represents.

But this theory of matter and energy is not beyond our imagination to believe that someday we'll all be living from that point of view. It'll be as common as knowing our planet is round.

What you think—the thoughts you have—are influenced by the world around you. They reflect what you see and hear.

But your imagination and awareness or consciousness—how you change your thoughts and bend them to your will—will determine your ultimate perspective.

You can think anything and assign any meaning to your thoughts and experiences. Your world is a conscious manifestation of your own making; a mirror image of your thoughts.
The condition your life is in now is the result of your lack of intention to make it something else.
If you're still living like the helpless child who was told what to do and how to behave, too small and powerless to be heard, recognize that you have power.

When you understand how assumption and perspective affect thinking, you'll begin to question everything. And when you get the answers you're looking for, they will always bring up more questions.

You will see the significance of everything and you will be the one to decide which of these things is worth your attention.

A mistake is only a mistake if you let it be one. If you stay fixated on it and believe it to be so, it will continue to haunt you.
Take a look at the concept of relativity (the context in which you view and experience everything).
You have $100 in your checking account and you feel as though you're broke because you're accustomed to having more. Your neighbor has $100 in his checking account and is joyful because it's more than he's ever had. It's still $100 but its value is viewed differently because of its relation to what is usually known or present.

Here's another scenario.

You're used to having much more but you're grateful that you still have $100 left in your checking account. Your neighbor, who now has more than he's ever had, might feel as though it's just a fluke and he'll never see that much money again. He's now depressed and angry because he's had a taste of 'the good life' and fears it will soon be taken away from him.

How about this one.

At one time the world was flat. You now know that it was never really flat, that's just what people believed back in the days before someone showed them differently. Nothing has physically changed, only the context and perspective with which the planet is viewed.

You can now begin to see how perspective and assumption are everything.
So how do you change your perspective?
Everything that has happened, all of your experiences, are part of you and always will be. You cannot undo a train wreck or a lost love.

But you begin by changing your view or perspective of those events and giving new meaning to what you experienced at that time. Strip away all past negativity, preconceived ideas, and conditioned thinking.
The only meaning anything really has is the meaning you give it.
This is where the magic begins and it's all about the stories you put into your head, the stories you tell yourself or allow in. That's how you prime your mind to believe whatever it is you want.

Shift each minute, hour, and day to conform to your intention. This goes back to thinking about what you're thinking about, being aware of your thoughts. Evaluate and correct them.

And each step—each time you correct a wrong or negatively charged thought—will naturally take you to the place where the following step or thought can occur.

The once obscure and cryptic "secret" will be made clear and it will be at these points of clarity that you'll gain insight, inspiration, and reward.

The shifting states of consciousness that once governed you will now be shifted by you as you consciously take on the characteristics of your awareness. Your world will become your own observations and development of thought.

The opportunities for creation are endless and available to us when we stop living from the context of our upbringing, our parents' views, our ancestors, our social groups, the news, the scary movies, and all the other garbage out there.

Remember the techniques you use that work for you and stick with will them. You will want to keep the "good memories" knowing they have become wisdom. Use them as tools to further your empowerment.

Right or wrong, your assumptions are based on your past experiences. What you assume about a person or occurrence will inform your behavior and reaction toward them. And your attitude can easily become skewed by those assumptions.

Each moment should have a fresh perspective of its own. In this way, your consciousness remains fluid and you can reshape old thinking into an open-mindedness that will allow the best of life into it.