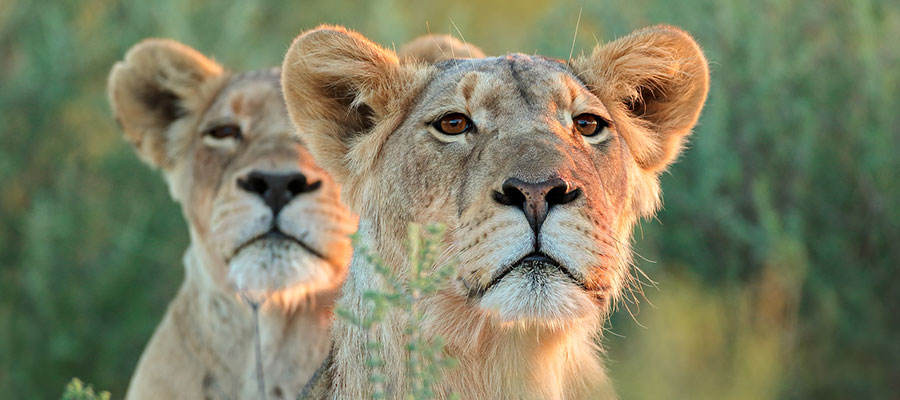 Regenetics: Part 1: Your DNA is Not Fixed at Birth
Sep 14, 2018
Demystifying the conventional idea that human DNA is fixed at conception or even before that, that it is part of our ancestral legacy, has been a controversial subject. Some believe that we are born with what will ultimately determine our physical fate, the way our genes express themselves in our appearance, behaviour or ability to fight or contract disease, or even the characteristics of our children when they're born. There are those who believe DNA holds within it the codes for the entire history of our lineage and we are, therefore, helpless to change anything about ourselves other than superficial behaviours.

We know that there are 10 trillion cells in the human body, each with its own designated function and predetermined lifespan. The sheer number of cells is astonishing, and the knowledge that we have the power to control them is something relatively new to the world of bioscience.
What is epigenetics?
Cells contain genes and genes contain a nucleus of DNA. You can think of it like a peanut M&M. The candy coating is your cell membrane, the chocolate layer is hundreds of thousands of genes, and the peanut center is the single, long double helix-shaped molecule known as DNA, and it's in this molecule that genetic coding is held.

Epigenetics is the study of gene expression (how genes behave) after modification. But instead of altering the code within the gene or packet of genes (called chromosomes) to change the outcome or behavior of a cell, the way a gene behaves is modified through the DNA. The DNA sequence is not changed, only the way in which it instructs cells to behave.

Don't confuse this with genetic modification or genetic engineering (GM) in which a gene that performs a specific function is taken from one organism and spliced or inserted into the gene sequence of another species to produce a desired outcome or quality. This is typically done with seeds for large production crops such as corn and soy beans.

But altering how genes behave without changing the DNA sequence falls under the heading of epigenetics. This can be done by using either external inputs or internal forces.

Conventional opinions about DNA and genetics state that the genes we inherit from our parents set us up for life. The code was laid down and cannot be changed. What you inherited was the collective intelligence of all your ancestors and this is what you will pass on to the next generation.

Today, ground-breaking studies in epigenetics have revealed that we can actually change the way genes express by changing the instructions given by DNA using internal intent as well as environmental and external factors.
So how can our thoughts and behaviors effect our genes?
Let's use the analogy of the brain and its control over the body. Your brain tells your body what to do but you can wilfully try to cancel those orders. You can hold your breath or your bowels, you can pick a scab as the body tries to heal or you can stay awake all night when the body is crying out for sleep.

As genes express according to their given orders or internal code, the external measures we take can countermand those orders. Stress, diet, how we sleep, and the level of toxins we subject ourselves to all interfere with gene expression. These are outside factors that are not encoded in our DNA, but the effects will be passed down to future generations.

In the same way, through focused thought, you can consciously direct your DNA to change encoded instructions regarding the way genes behave.

The human mind may be the last frontier in the evolution of mankind. The science of changing how our DNA instructs genes, named re-genetics, links genetics, engineering and consciousness in physical, emotional and spiritual transformation that creates physiological changes and even healing if that's what you focus on. This is an ability we're all born with and one which is as primordial as life itself. (For more, read Regenetics: Part 2: What is Internal Intent?)